NISMOPC HOME PAGE AUTOMOBILE STUFF LINKS
1991 Nissan Sentra SE-R
UPDATE: Due to growing family and revamping/remodeling of our entire house I do not have time to play with this car. Sold to a fellow SR20DE follower on Sunday, February 22, 2004 with approx. 109,496 miles.
Purchased this one owner from eBay for a possible weekend project car. Engine runs extremely strong, body is straight, there are no leaks, and has "no rust". It has 109,000+ miles, ice cold air, 5-speed, and power sun-roof.
Only issues that I am aware of is the seal around the sun-roof is gone and needs replaced, the headliner is falling down from the moisture through the sun-roof, and the rear tail lights need to be sealed due to the infamous trunk leak. Oh, and the driver's side fog light cover is gone.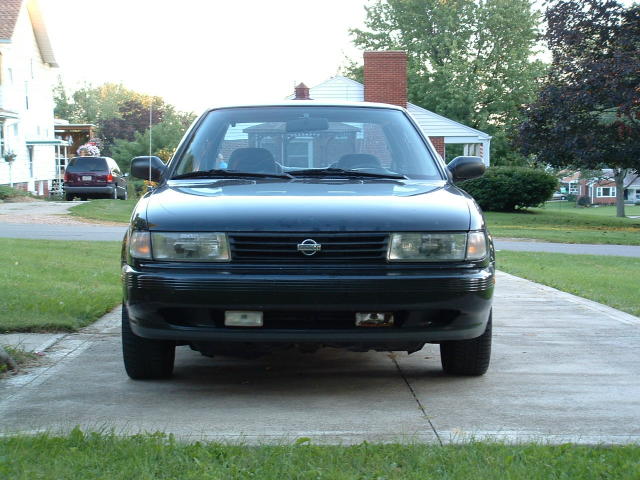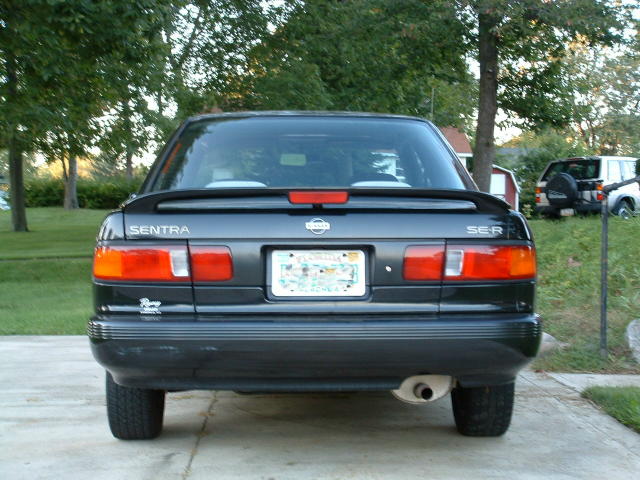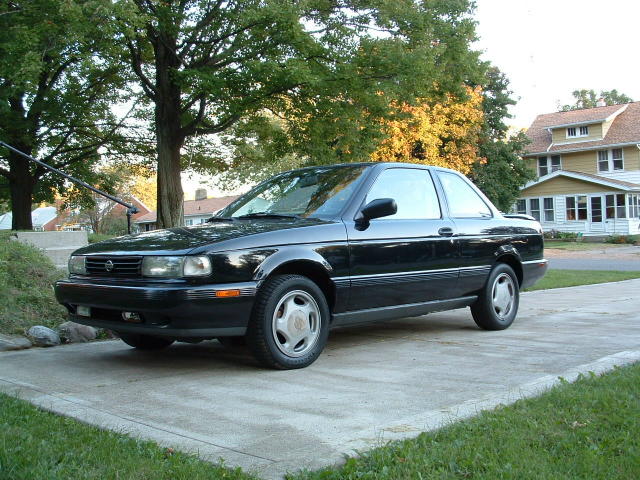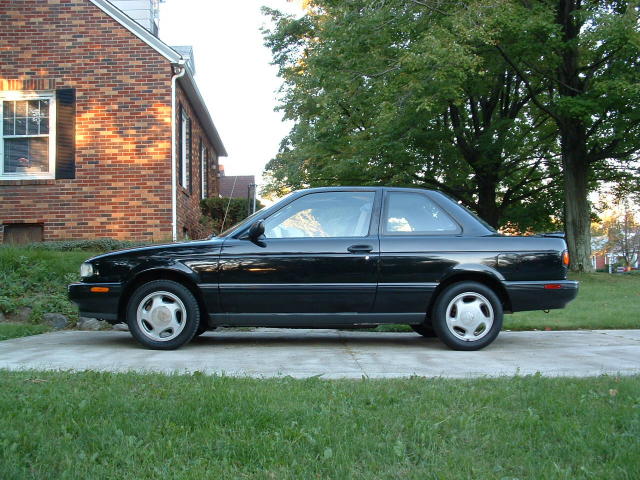 This car has had the following maintenance done within the last 2 years. 4 new struts/shocks, new A/C compressor, CV boots, tires, etc. This is per the receipts provided with the sale of the car.
It has yet been determined what will come out of the car, but I am possibly leaning towards preparing it for an SCCA SOLO 2 "H" stock prepped car as it is still completely stock and would be a perfect candidate for that type of racing.
Items needing attention:
Possibly needs rear hub. Bearings sound like they are grinding.

Oil switch is leaking. Common fix.

Valve cover gaskets need replaced. Common fix.

Cap, rotor, wires, and plugs need replaced. Normal maintenance.

Roof lining needs replaced/fixed.

Sun-roof seal needs replaced.

Engine needs flushed big time.

Other stuff will become aparent as time goes by.
| | | |
| --- | --- | --- |
| Mileage | Maintenance/Upgrade | Parts |
| 109,130 | Purchased car off eBay | N/A |
| 109.396 | Changed Oil | Castrol GTX 5W30 |
| | Changed Oil Filter | Nissan # 15208-53J00 |
| | Swapped old OEM wires with newer used OEM wires | Nissan # N/A |
| | Replaced spark plugs w/used Autolite (temporary) | Autolite 3923 |
| | Sealed leaking sun-roof with "black" duct tape | Industrial duct tape |
Return to NISMOPC HOME PAGE AUTOMOBILE STUFF LINKS