NISMOPC HOME PAGE AUTOMOBILE STUFF LINKS
Modified K&N Cone Filter
I used the brass plate from the sensor for a template to drill the holes on the chrome end cap of the K&N filter. For aesthetic purposes I mounted the sensor below the K&N logo (see pics)

I used a small knife and needle nose pliers and pulled off the rubber from inside the filter so that I could use the original sensor bracket and screws. This makes for a flush fit.

Finally, installed the K&N on the $tillen intake and Voila'

I also removed the small baffle located under the intake tube hoping to create a smoother air flow through the intake. I replaced the baffle with a PVC end cap. See center picture below. It is the white cap in the center of the picture to the right of the MAF sensor.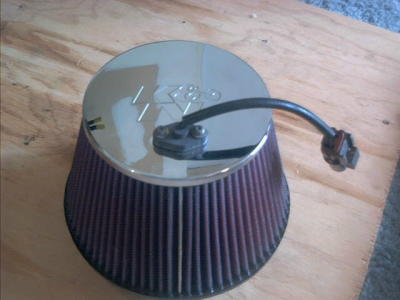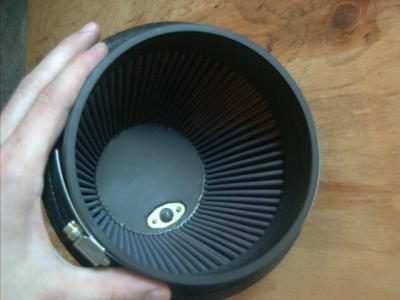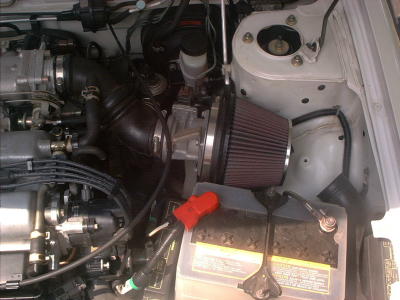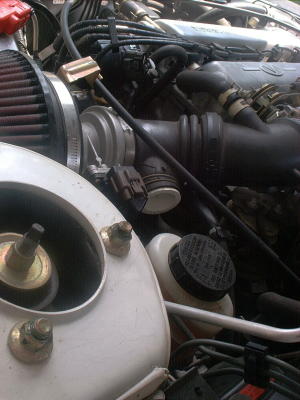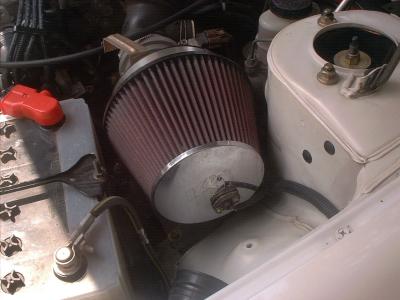 Return to NISMOPC HOME PAGE AUTOMOBILE STUFF LINKS