NISMOPC HOME PAGE AUTOMOBILE STUFF LINKS
Nissan 240 SX Rim Upgrade
I purchased a set of 1997 240 SX (base model) 4 bolt pattern rims and installed them on my car. More info to follow. Here are some quick pictures I took after putting them on.
WHEELS/TIRES:
Nissan 240SX 4-bolt 6"x15" OEM wheels

Falken Ziex ZE-512 205/55-15 All-season Z-rated tires
PICTURES:
NOTE: These pictures are with the stock 195/65-15 240SX tires and 1/4" wheel spacers before I got the correct tire size. The spacers were installed because the tires were rubbing against the rear strut perch and the front fender wells. I have removed the spacers and had a set of Falken Ziex ZE-512 205/55-15 tires installed. They fit like a glove.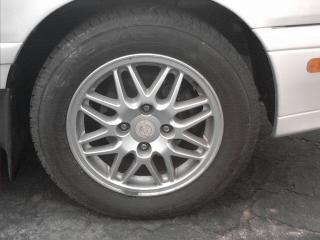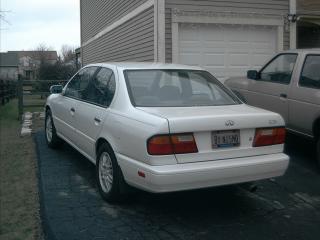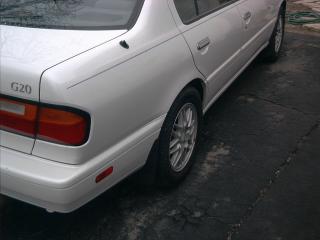 Return to NISMOPC HOME PAGE AUTOMOBILE STUFF LINKS